UNIQUE MONOLOGUES WRITTEN TO CATER TO YOUR INDIVIDUAL AUDITION NEEDS
Scrambling around last minute to find the perfect monologue for your next audition? Purchasing yet another generic 'monologues for women/men' collection? Desperately asking friends for an interesting speech from a play, from a movie…heck, from a poetry anthology?
We've all been there. Trust me, I know what it's like. But I also know there has to be a better way.
At Acquah&co Monologues, I provide unique monologues catered to your individual needs as a performer.
I know how hard it can be to find a monologue that fits (and how especially hard it is to find well-written speeches for women). Truth is, a lot of monologue books out there aren't filled with exciting, unique texts, but rather collections of tired material that everyone has picked up and performed at one point or another.
Place yourself ahead of the curve by using a text that serves your strengths and that agents and casting directors haven't already heard a million times.
This is a premium service for actors who truly want to invest in their career.
Why Acquah&co?
Unique monologues – These aren't your generic 'and it was all a dream' monologues. And they're certainly not your standard 'lead character rambles for two minutes, only to reveal (plot twist!) he/she has been speaking from an asylum all along' monologues. No. These speeches are authentic and moving. Just what you need to get a casting director's attention.
Tailored to your needs – You provide me with the type of material you're looking for and I'll craft each monologue in a way that, if you want it to, reflects your age, gender, ethnicity or any other factors. I can also take into account the skillset you would like to display – i.e. are you looking for a monologue to show off a particular dialect, accent? Or even a type of character? I can deliver a striking monologue that serves your needs and reflects your talents.
Reusable – This seems obvious. Good monologues are meant to be reusable right? Still, picking a monologue from a movie or play can quickly become outdated. Instead, why not have a monologue that suits you and your skillsets? It will stick with you for longer than a monologue you picked simply because it fit the '2 minute' length requirement.
Length – Speaking of length, you can choose the running time of your monologue. One minute? Two minutes or more? No problem. Just state that in your email.
Saves you time and energy – Scrawling through yet another 'monologue collection book' eats up your time and energy. Time and energy which, let's face it, can be spent on more productive things such as vocal work, learning the lines for your new play, booking in headshots (your agent has said you need new ones – am I right?!) or simply meeting up with actor friends.
Saves you time and energy part II – More on the time and energy front – you could choose to purchase several monologues at one time and have them all written and ready with a speedy turnaround time. No more spending three days finding a comedic monologue, followed by another five finding a dramatic one. Kill two birds with one stone.
Quality Source – As I said, I know what it's like to trawl through endless resources to find the right monologue. I know what it's like to be in a room filled with directors, producers, writers and casting directors. I know what it is to perform, and I certainly know what kind of material impresses. I care about this industry and the actors within it. If you choose an Acquah&co monologue, you'll know that it's written with care, expertise and a genuine wish to see you thrive in the industry.
High Quality – These are strong monologues. (You can take a look at what actors have to say below, or simply head on over to my 'reviews' page to see what the press have to say about my writing)
Guarantee – If you don't like the monologue, or find that it's not working for you within 2 working months, contact me. I will refund the money paid for the monologue to your account. No fuss, no problems.
Craft-orientated – Sometimes I'll organise a quick phone chat to get a better idea of who you are as a person. It all comes from understanding you and what sort of material you need. The monologues are tailored to suit you, but I am of course creating characters which you will breathe life into and embody. So it's not always about making things super easy for you. It will still take work to find the subtleties of the characters and bring them to life – but that's the fun stuff!
How it works
Drop an email to nikkiacquah@hotmail.co.uk with Acquah&co Monologue Services in the heading.
Let me know what type of monologue you're looking for. If you have a specific idea, that's great! But if not, that's no problem either as I'm happy to bounce a few ideas off you and see what you prefer.
Receive your monologue in 3-5 working days. (If you need it sooner, let me know. I'm a writer after all and I'm used to working to strict deadlines. I can usually make it work for you).
Pay after you have received (and enjoy!) the monologues.
Prices 
1 minute monologue – £30
2 minute monologue – £40
3+ minute monologues – £50
Discounted prices available for orders of 2 or more monologues.
If you enjoy the service, why not tell a friend? Your friend will receive a discount on their initial purchase, and you'll also receive a discount on your next purchase. It's a win-win!
I provide up to two edits of each monologue, completely FREE of charge.
Projects I've worked on have included:
Self-tapes for casting directors, voice-over speeches for films, monologues for auditions, etc.
What the people are saying…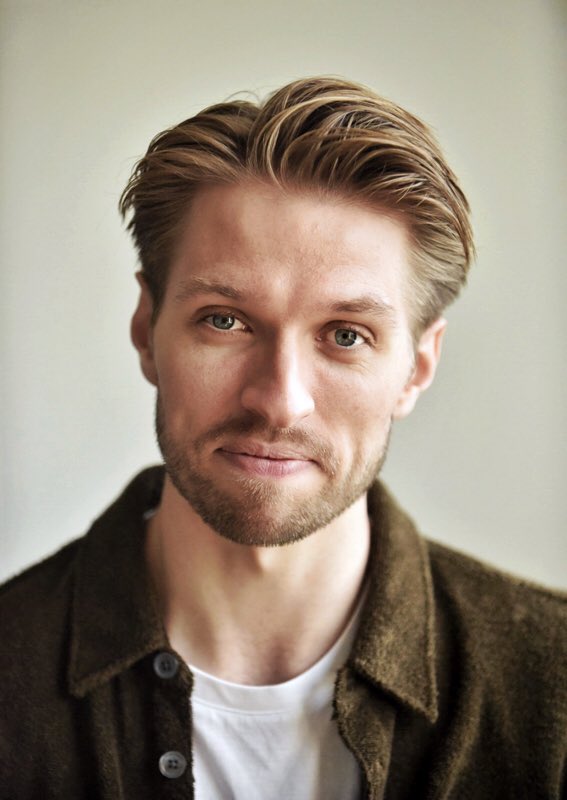 "Used Nicole's writing when I needed to record a self tape at short notice – exactly what I was hoping for. I had a character type in mind, and she managed to capture the essence of that perfectly"  – Jonathan Savage, Actor
"Working with Nicole was such an easy going process. She is so open and professional. She was really into this job (and I'm sure she is like that with any project she is working on) – all she needed is just 5 mins call with you and a little bit of info. Monologue is just amazing! Glad that I found you Nicole!" – Rosti, Musician and Film-maker 
"Nicole's writing is so colourful and descriptive that your imagination can easily run wild. She gives so much room for the actor to really bring the story to life! Nicole's writing is every actor's dream!" – Lauren La Rocque, Actor
"I felt Nicole's writing and use of language was incredibly passionate and emotive and although has a narrative, creates space to add personal connotations throughout

."
– Mo Korede Sowole, Actor
"Nicole writes her characters in such a way that an actor may inhabit them and make them their own; but their job is made so much easier by the rich material she gives them to interpret. The gentle touch with which she reveals her characters' foibles and vulnerabilities, and the ease with which she creates in turn moments of poignancy and humour prove Nicole's virtuosity as a writer." – Caroline Johnson, Actor & Theatre-maker
"Nicole's cutting dialogue and authentic character exploration make her monologue writing provoking for the creatives and artists who have the pleasure of working with it. It leaves the audience curious and wanting more." – Dorcas A. Stevens, Actor & Writer